Well it's been quite a week here at Cooking with Milton. I tried to do some adminy things, like get us an email address that I will actually check. And then I promptly wrote it down wrong. On multiple occasions. This just highlights my need for a new planner. Or I just want a new planner and I'm using my own stupidity as an excuse. Whatever. If you're interested, it's cookingwmilton@gmail.com. If you see some other form of this, please tell me so I can back track and correct it. Good lord.
In other news, my job situation has recently changed. Milton is pumped because now I get to spend more time with him, cooking. And trying to figure out how correctly write an email address. Big win all around.
Superb Planner:
I Heart Organizing
After the intro, you had to know that this was coming. I'm definitely ordering this; I love the design and layout. Please note that when you order it, it doesn't come in the mail as a planner, instead it comes in the interwebs as a PDF. At first I thought it was going to end up being mega expensive to get a book for it, have it printed (since I don't own a printer and no longer have access to an office one), etc, but then I looked at prices for pre-done planners and you will definitely break even, if not come out ahead. Also, it's exactly as it would be if I designed it myself, which is totes worth it.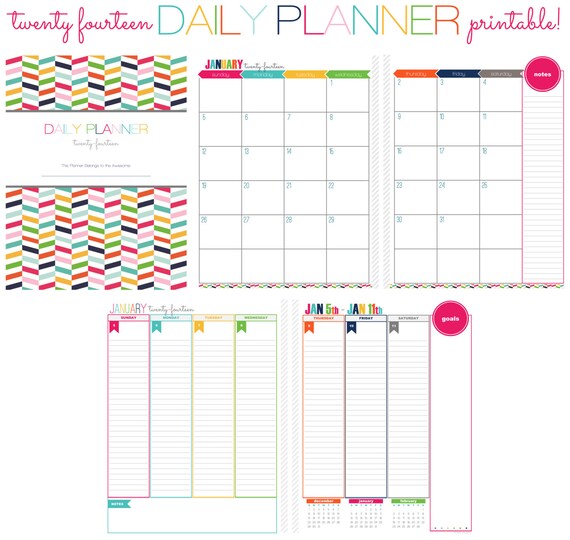 Superb Healthy Side:
Garlicky Cheesy Broccoi Gratin
Much like the 4 year old that I am inside, I struggle to eat vegetables without assistance. This casserole looks awesome; I think that it strikes the balance between having enough cheese to make the broccoli tasty and still being something that resembles a health food. Well done!
Superb Mean Girls Reference:
When Attractive People Compliment Me
It's been at least 2 minutes since the last time I made a Mean Girls reference, but don't worry. They're back.
Superb Vegetarian Main:
Mustard Crusted Tofu with Sweet Potato and Kale
Man, I feel healthy just writing the name of this dish. I've actually made it several times in the past, and let me tell you, this stuff is DELICIOUS. I usually feel that anything that doesn't include cheese can be complimented by...the addition of cheese. However, I swear, this doesn't need anything else, it's prefect just the way it is.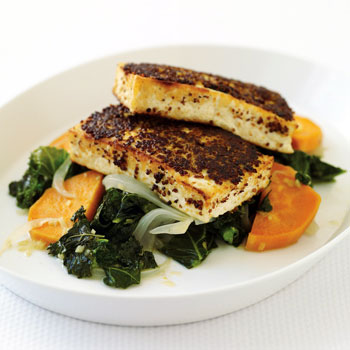 Superb Workout:
How I Met Your Mother
So my two besties and I have been going to the gym on the reg, which is awesome. However, sometimes it's hard to get out the door. I mean, you have to put on shoes, shovel out your car, chase your Milton back into the house 129074 times. Ugh. So, I'm thinking that trying this would be a good idea. God knows I watch enough of the show to get in a good workout...
Superb Sweet Treat:
Chocolate Glazed Raspberry Cream Puffs
Oh Martha. You sure do know how to fatten me up. And, there aren't as many steps as I thought. I might actually project cook these someday. Amazing